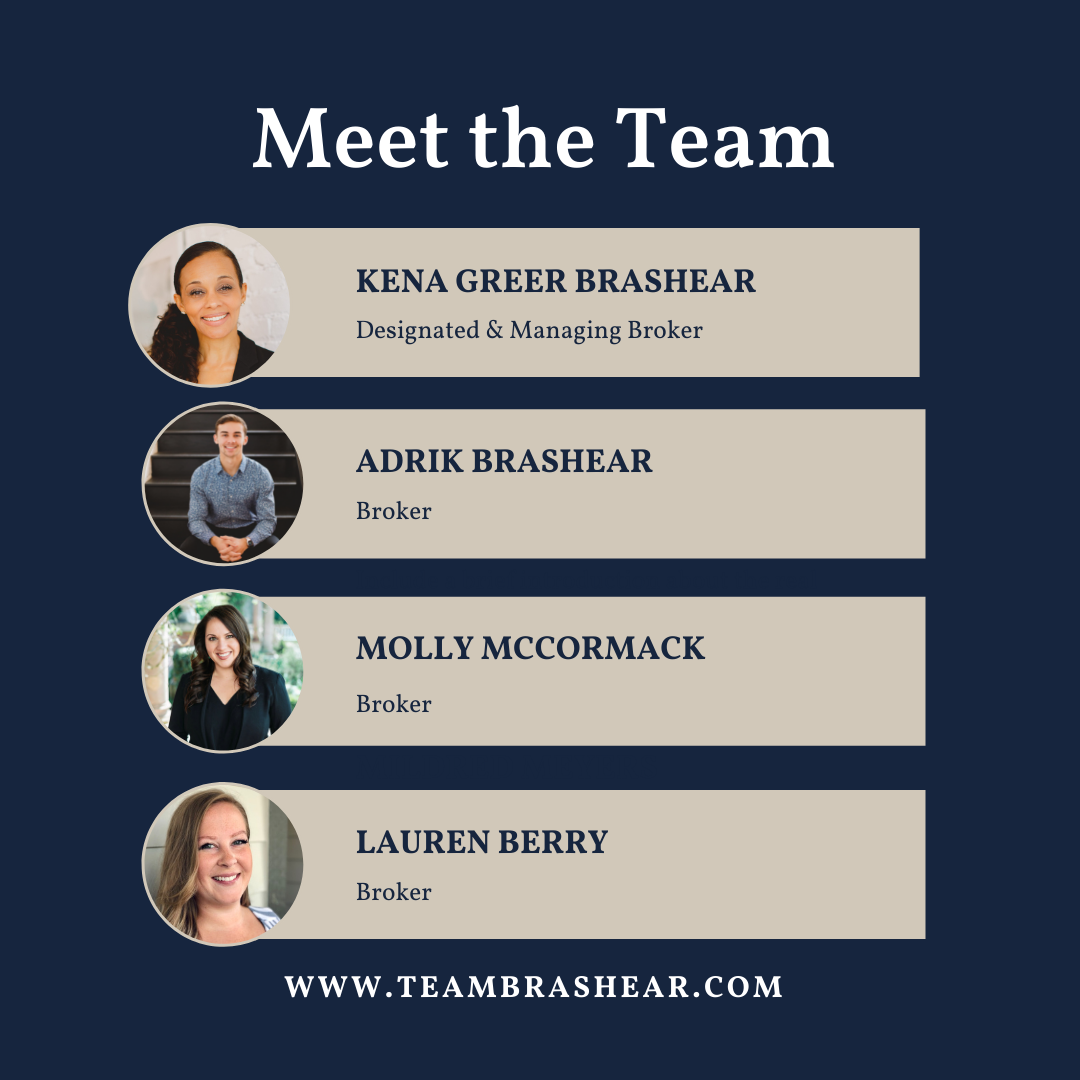 Kena Greer Brashear
Kena Greer Brashear has been in the real estate business for over 25 years.

She grew up on Guemes Island and moved to Bellingham to attend Western
Washington University in 1990. Kena now calls the Silver Beach area of Bellingham
her longtime home. She has an extensive background in property management,
investment properties, bank owned properties, new construction and luxury
homes. Professionalism and her desire to exceed expectations in every single
transaction have given her a reputation of high esteem in Whatcom County's real
estate market. Kena prides herself on creating lasting and meaningful
relationships with her clients and making a personal connection to their
desires. The connection to each client begins before each transaction as she
builds lifelong relationships through stellar service that goes above and beyond.
Kena graduated from Western Washington
University's Fairhaven College in 1995. She is actively involved in the
adventures of her family and spends her free time enjoying yoga, running, hiking, volleyball, and photography. Kena is very connected to the community as both a parent,
resident, and real estate broker. Her enthusiastic sponsorship of local Boys and
Girls Club youth sport teams ensures that younger generations are able to
participate in and benefit from extracurricular activities.
Adrik Brashear
Adrik Brashear grew up in Whatcom County and has called Bellingham his home since he was born.
Adrik grew up in the real estate market and started learning early with both of his parents actively involved in the business. The real estate office was a second home and he knew from an early age that he wanted to continue the family tradition.
After feeling unsatisfied during his first year of college at Western Washington University, he decided to hone his long-bred real estate skills and enroll in Real Estate School. After completion, he joined Team Brashear. Adrik is eager to develop the experience and learn from two of the best agents Whatcom County has to offer.
In his down time, you will find Adrik working on remodel projects in his new home and enjoying the fabulous outdoor adventures that our nook in the northwest boasts.
Molly McCormack
Molly McCormack is a Washington State native; she moved with her family from Eastern Washington to Seattle in the late 80′s and spent the next decade venturing from Seattle out to Guemes Island and living the island life. Before moving up to Bellingham, Molly attained her degree in Business Management.
After graduating with her Business Management Degree, Molly was hired on as the District Manager for Woods Coffee. As the District Manager for Woods Coffee, Molly was responsible for the operation management of each store location. During her time as District Manager, Molly was able to greatly develop her already strong communication and relationship skills with a vast array of different people, while also developing a range of sales strategies to fit each unique store locations needs.
Shortly before diving into Real Estate Sales, Molly worked as a logistics manager for a successful local fishing company. As Logistics Manager for a company that did business globally, Molly achieved an excellent level of attention to detail when it came to contracts and written communications.
After her first handful of years in real estate, Molly was looking to expand her horizons and bolster her skill set for her clients, and joined Team Brashear with the Muljat Group. Molly is passionate about nature, people, and her community and strives to create a positive difference in every encounter she has with clients, friends, family and the great folks of Whatcom County.
Lauren Berry
With 15+ years of experience in the hospitality industry, Lauren brings her dedication, hard work, and devotion to help her clients get exactly what they need in the real estate market. After moving to Bellingham from Seattle more than 10 years ago, she has put down roots and blends well with the tight knit community of Whatcom County. Lauren enjoys spending her free time at one of the hundreds of local parks and recreational areas with her 7 year old Siberian Husky and 3 year old daughter. She also enjoys trying new restaurants and tasting all the flavors Bellingham has to offer. As a primarily referral based agent, Lauren's work ethic and character drives her to find the right fit for the needs of her friends, family, and loyal clients.

Our Mission Statement:
Our philosophy is simple: clients come first. We pledge to be in constant communication with our clients, keeping them fully informed throughout the entire buying or selling process. We believe that if you're not left with an amazing experience, we haven't done our job. We don't measure success through achievements or awards, but through the satisfaction of our clients.